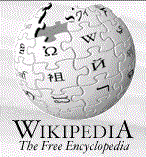 Wikipedia: Surely one of the best resources for information sourcing, or just answering a quick question on almost anything. All articles are maintained primarily by the readers themselves - although you need to be registered to edit/update existing entries.


Dictionary.com : The obvious place to check your spelling, or maybe you need another word for 'amazing'.

Babel Fish Translation (by Altavista): A great little way to translate small pieces of text from language to another.




Online Conversion.com : Superb little site, will help you to convert most things into their similar other type of measure

ExchangeRate.com : Great site for keeping up to date with currency rates...with a useful conversion facility.




Country Calling Codes: very useful if you need to call that long lost friend oversees.