How to Contact Me

For all queries regarding this website, whether it is about a specific article, writer opportunity, or whatever, please use one of the following methods. I will do my best to get back to you as soon as possible.

Index

1. Email
2. Via the web forum, either via a private message, or by posting in one of the forums (I do welcome 'constructive suggestions' on how to improve the site)

3. Yahoo Instant Messenger

---
Email

Use the Email address (see notes) contained in the picture below...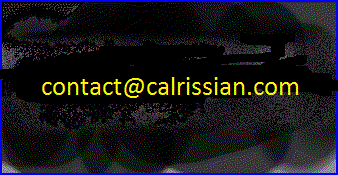 * Please note that the above Email address is intended to expire July 1'st 2008, and may be updated at such time.

If ever you get a bounced email, visit this page to check you have the latest operating email address.

---
Notes
-Some of you may be asking, why don't I just put in a standard email address that you can click on. Well, the sad fact is that junk email is now a chronic problem for many people.

One way to get around this problem is to periodically change email addresses. This has some short term advantages (6-24 months) in reducing the level of junk email.

-The reason I have written the email address as part of a .gif image, is to reduce 'spiders'* from harvesting my email address when they read my web-pages.
*'spiders, are automated programs that some computer programs use to find email addresses on a website - and some companies/scum will then endlessly spam such addresses. It remains something of a endless war against the spammers.
---
Private Message via the web forum

This is a good way to get hold of me, although you will need to be registered with the forum to be able to use this facility. I will receive instant notification (if I am online) that a message has been sent to me, so the response can be very fast at times.

Forum links

1. ST Armada, General Chat - the original 'personal' forum (but now focused on Star Trek Gaming)
2. Political Forum

---
If you are a member of the Yahoo! community and use their instant messenger software, then you may be able to get an instant response from me. If it says I am online in the button below, then you may be able to chat with me in real time (although maybe that sounds too scary?).



Return to Calrissian Home

Page last updated : 20/05/2007