Clan Sites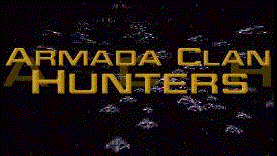 [ACH] Armada Clan Hunters: Stretching back more than 5 years, the ACH clan remains highly recognised. ACH are still a part of both A1 and A2, along with a new interest in ST Legacy. The main ACH site links to a specialist Armada section, where there is a forum - access is only to registered members.
---





A][A : Armada Imperial Allies: A very popular clan (as at summer 2008), with message board, clan news, and other bits and pieces.



[CGS] Come Get Some : One of A1's oldest clans, still alive and kicking with a good reliable core set of 8 players - look out for Redwinger :), aka Evil Monkey
---






[DA] Dark Angels: "A new clan that is lead by Ñø\/Å, Ice Cold, and Renegade. We are not a copy of the Dark Assassins and we hope to be around till armada's Death" - [DA] Nova. There is no main site, only a forum currently exist.

---



[Ds] Dark Shadows : An old clan, seemingly now run by a number of people who split from the MWP clan.

---



MWP: (Most Wanted Players): Featuring regulars; Nuke, JDX, and Philly. Details on members, picture galleries, and a guestbook.

---




No-Clan: Featuring regular players such as Amiga, Joker, and CON. Contains a guestbook, forum, and a few other clan related features. No-clan have their own message board for keeping in touch - No-clan Forum
---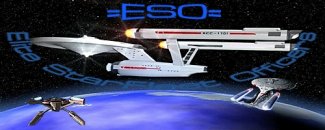 NewESO Clan: (Elite Starfleet Officers): This is a non-ua clan that enjoys a variety of different maps. All are welcome to visit our site or sign up!

---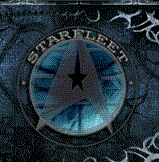 SF Clan [Starfleet] A very large and stable clan who are part of over a dozen games (inc. Armada, Halo, Bridge Commander, Unreal Tournament 2004), with a great message board. Highly recommended !
--




SGM clan : (StarGate Marines) - run by SGM Shaq'ran
---







STF Clan : Star Trek Futures - site run by Doogle

---






UEA Clan: (United Earth Alliance) - Clan leader 'VanHalen', one of Armada's oldest clans, UEA is being revamped.
See the UEA Message Board


---

Sites no longer regularly maintained


Dark-Mighty Clan : Hmm, what should I note about this splinter group of my original Mighty Cult? Lead by a number of hardcore Armada players, inc. Digitotialis, Navy, and Ruler.




[UNO] Clan : (website CLOSED as at Oct' 2005) One of A1's most respectable clans. Not many of them are left, but they are always worth saying hello to if you see one :)
---
Notes:
1. If you have a clan or star trek related site you would like listed here, then post the link in the Armada Forum.
2. If you are a clan owner/webmaster and want specific text/graphics to describe your site (rather than my own little summary), then post the details in the forum


Return to : Calrissian Home
Last updated: 14/06/07